Dubai's best Diwali deals
Celebrate Diwali with all things new by taking advantage of unbeatable discounts citywide, from 14-28 October.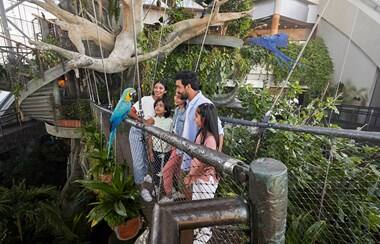 Get your Dubai Pass for less this Diwali
Make the most of your Diwali with the Dubai Pass - the ultimate pass to the city's best attractions. Get access to over 30 top destinations and skip the lines too on must-visit family favourites including Wild Wadi Waterpark, At The Top Burj Khalifa, IMG Worlds of Adventure, LEGOLAND®, Dubai Aquarium & Underwater Zoo and much more.
From 14-28 October, use the promo code DIW20 on checkout to get 20% off your new Dubai Flexi Attractions Pass with discounted passes starting from AED375.20. Use your pass and save further with up to 40% off general admission fees. Choose from 3, 5 or 7 ticket passes with seven days' flexibility to use the card from the date of first use.
The passes are valid for one year from the date of the purchase.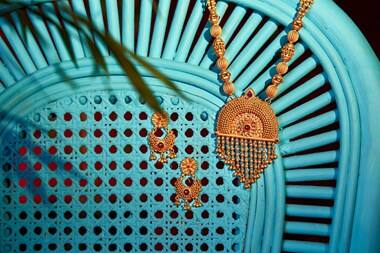 Win gold coins and diamond jewellery at Damas
Explore a wide selection of jewellery perfect for the gifting season at Damas from 29 September to 30 October and take home incredible gifts and prizes.
Shop at any of their stores and on every purchase of AED2,500 or more on diamonds get a free 1 gram 22-karat gold coin. Take home a bonus gold coin on every diamond purchase of AED10,000 or more too. Shoppers also get AED100 gift vouchers on every AED10,000 spent on select gold jewellery. That's not all, automatically enter a raffle draw to win a diamond jewellery set with one coupon entry for every purchase of AED500.
Find everything from timeless classic designs to contemporary and trendy pieces to suit any occasion with zero making charges on select 22-karat gold jewellery. Plus, there's zero deduction on gold exchanges. Terms and conditions apply.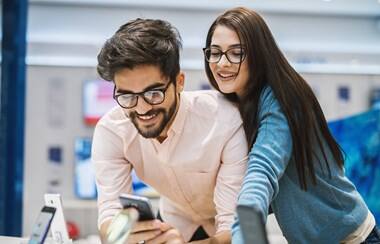 Scratch and win with Emax
If you're looking to upgrade your electronics and appliances, look no further than Emax this Diwali. Spend AED,000 or more at their stores and receive a scratch and win coupon. With prizes worth more than AED300,000 up for grabs, you could be going home with Gold coins, Bluetooth speakers, Mobile Protection Screens and more. With so many great prizes on offer, shop from 14-27 October to win amazing gifts with Emax.
Save up to AED5,000 on electronics
Looking to upgrade your smartphone? In the market for new home appliances? Want to cheer on your team at the FIFA World Cup on a brand new HD TV? For all your electronics answers head to JUMBO stores in Dubai from 14-24 October. Shoppers will discover amazing offers across all electronics categories with up to AED5,000 off on a huge range of products.
Make it a JUMBO-sized mega celebration with shoppers spending a minimum of AED500 eligible for even more offers at partner brands. Get gifts for friends and family at Ferns and Petals with JUMBO customers receiving 18% off on flowers, hampers, gift baskets, keepsakes and more across fnp.ae. Offer valid until 24 January 2023.
You can also get AED50 off jewellery at Joyalukkas, an offer available on purchases above AED500 and valid until 31 December 2022. Terms and conditions apply.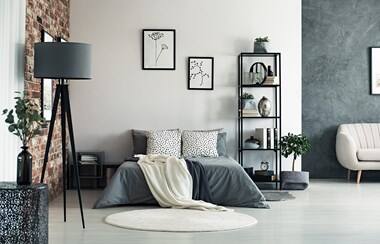 Win a gold coin worth AED8,000 at HomeBox
This year's Festival of Lights is bringing you plenty of excuses to revamp your home with a gold coin worth AED8,000 up for grabs at HomeBox. Shop from 14-24 October and enter a raffle to be one of four gold coin winners. To enter all you have to do is spend AED250 at their stores citywide. Luminous candles, festive colours and brand new furniture—HomeBox offers an extensive range of high-quality products that help turn your house into a home—winning isn't the only reason to shop.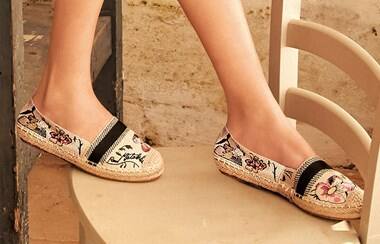 Buy one get one free at Dejavu
Find all the latest fashionable trends in women's shoes, boots, bags, and more at affordable prices at Dejavu this Diwali. Inspired by Spanish trends mixed with Middle Eastern styles and look patterns, head to their stores in Dubai Mall and City Centre Deira to discover buy one, get one free on select products in their collection. Put your best foot forward from 14-28 October to make the most of this exclusive Diwali offer.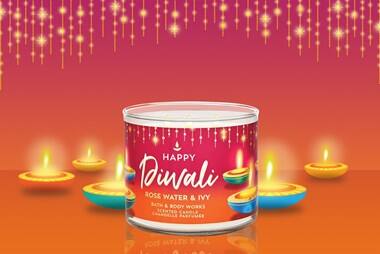 Diwali candles for just AED65
A quintessential Diwali decoration, candles are in high demand this holiday. While Diyas may be the traditional sight in Indian homes, add distinct flavours to the ambience with scented candles from Bath & Body Works.
From 10-27 October, it's the perfect opportunity to stock up on Diwali candles from just AED65 for a limited-time only. Made with natural essential oils, these exclusive 3-wick Diwali-themed candles even make perfect gifts for friends and family.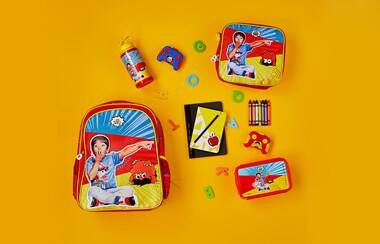 Scratch and win gold at Centrepoint
Centrepoint is home to a wide range of affordable brands with plenty to choose from for men, women, and kids as well as for the home. This Diwali, from 14-24 October, shop at their stores in City Centre Deira, Ibn Battuta Mall, Oasis Mall or Sky Gardens and win prizes.
All you have to do is spend AED200 to be eligible for a scratch card that could be your ticket to win gold coins with 20 being given away. 500 shoppers can also win gift vouchers worth AED100. With babyshop, Splash, Shoemart and Lifestyle under one roof, there's no better reason to go shopping than now. Terms and conditions apply.
Up to 70% off at United Furniture
United Furniture is a leading retailer of affordable home furniture and accessories in the UAE, and they're lowering their prices even more in honour of Diwali. Enjoy an extraordinary part sale with 30-70% off on select pieces from 14-28 October.
United Furniture is the place to be for bargain hunters and home decorators alike with plenty of seasonal specials in store for Diwali. Peruse their showrooms in Ibn Battuta Mall or Sheikh Zayed Road for the latest collections that cover living and dining spaces, adults and children's bedrooms and accessories that make a statement.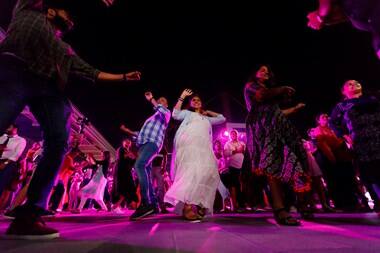 Diwali cheer at The Pointe
Palm Jumeirah's dynamic waterfront destination The Pointe is ringing in Diwali festivities under bright skies. Visit with friends and family to witness The Palm Fountain shows from 6-10pm with every third show moving to the beats of the popular song 'Malhari' from Hindi movie 'Bajirao Mastani'.
Sample delicious cuisine at The Pointe's many restaurants and cafes and whilst you're there make sure to take full advantage of the delicious flavours on offer at Indian restaurants with special Diwali menus set to leave you wanting more.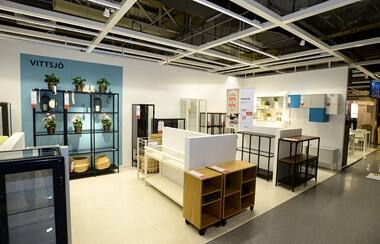 Celebrate Diwali with an exclusive IKEA Family offer
Get your home ready for the festivities with this year's IKEA collection, including dreamy decorations, decorative lighting that works all year round and so much more. With incredible Diwali offers, exclusive to IKEA Family members from 14-24 October, head to their stores in Dubai Festival City Mall or Festival Plaza to get your home in gear for the holidays.
Adorn your entire home in festive decor and prepare your home with heartwarming decorations, from IKEA cushion covers to decorations of all kinds. Join the IKEA Family rewards scheme and just by being a member you'll receive discounts on many products in the Diwali collection. Plus get a free hot drink every time you visit. Sign up for your membership here.
Feeling peckish? From 20-24 October, devour tasty Diwali menus for even tastier prices, available to all IKEA customers visiting their restaurant.