Dubai's best Diwali deals
Save big on Diwali essentials with a wide range of discounts, deals, and offers on everything you need at all your favourite brands and at exclusive Diwali markets across the city.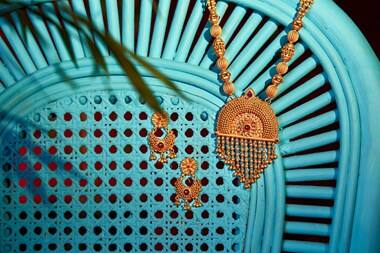 Win gold coins and diamond jewellery at Damas
Explore a wide selection of jewellery perfect for the gifting season at Damas from 12 October to 12 November and take home incredible gifts and prizes.
Shop at any of their stores and on every purchase of AED2,500 or more on diamonds get a free 1 gram 22-karat gold coin. You can also take home a bonus gold coin on every diamond purchase of AED10,000 or more. Shoppers also get AED100 gift vouchers on every AED10,000 spent on select gold jewellery. That's not all, shoppers are automatically entered in a raffle draw to win a diamond jewellery set with one coupon entry for every purchase of AED500. Winners will be selected on 16 November.
Find everything from timeless classic designs to contemporary and trendy pieces to suit any occasion with zero making charges on select 22-karat gold jewellery. Plus, there's zero deduction on gold exchanges. Terms and conditions apply.
Light up your Diwali with Amazon.ae
There's so many ways to shop this Diwali in Dubai! Visit Amazon.ae to discover an exclusive store launched for the occasion. From 16 October to 12 November, shoppers will find special deals of up to 30% off across a range of categories including traditional clothing, beauty, home decor, groceries and more.
Amazon.ae will also be giving shoppers the chance to purchase Diwali themed Amazon Gift Cards which can be sent to loved ones and used for their Diwali shopping on Amazon. Plus, listen out on Channel 4 (89.1 & 104.8 FM) where lucky listeners can win an AED500 Amazon Gift Card.
Join in the Diwali fun at Global Village Dubai
Global Village is inviting guests from across the UAE and beyond to come and experience the very best of India during Diwali in Dubai. The India pavilion—home to more than 230 shops selling authentic Indian handicrafts, artefacts, gold, delicacies, souvenirs, accessories, home décor and more—will be filled with the spirit of Diwali making the occasion even more special.
Guests can also enjoy authentic Indian flavours, with a wide selection of the country's finest culinary delights and the extensive dining options at Global Village. Even the fussiest eater will find something to enjoy at Indian restaurants and kiosks including Indian Chaat Bazaar serving traditional street food.
Entry tickets are available on the Global Village mobile app or website or at the ticketing booths on site.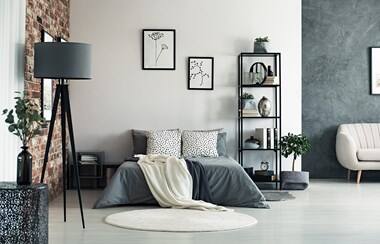 Get up to 30% off this Diwali at Homebox
Luminous candles, festive colours, and brand new furniture—enjoy mega savings of up to 30% off at HomeBox stores citywide and online at homeboxstores.com from 31 October to 14 November.
Whether you're looking for gifts for Diwali or looking to add some finishing touches to your Diwali decor, make sure to head to HomeBox stores in Bur Dubai, Silicon Central Mall, Ibn Battuta Mall and Oasis Mall to take advantage of incredible offers from HomeBox's Diwali collection.
From diyas, lights and figurines perfect for Diwali to decorative centrepieces for the table to sleek bedroom sets and durable outdoor furniture, HomeBox offers an extensive range of high-quality products that help turn your house into a home.
Buy two, get one free at Arrow this Diwali in Dubai
Look your best this Diwali in Dubai with Arrow! From 3-16 November, all Arrow branches across the city are giving shoppers the chance to buy two and get one free from Arrow's sleek and classy collections for men.
Find everything from collared long-sleeved shirts for a family gathering to casual and formal trousers that are on point for any occasion at this premium menswear brand.