Food & Drink
Uncover the Middle Eastern Foodie Trail
Delve into the taste profiles of the region, with succulent meals from the Levant, North Africa and Arabian Peninsula. Whether you choose seafood or street food, every experience promises to be magical.
1
A traditional Lebanese restaurant that surprises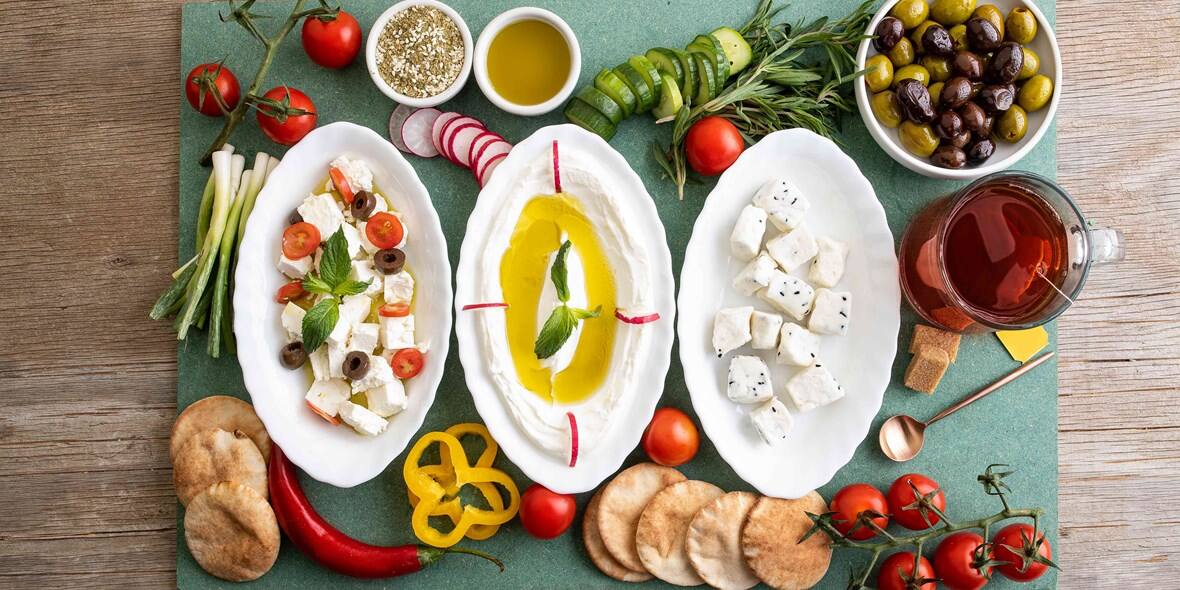 Al Safadi is a successful chain of restaurants offering excellent authentic Lebanese cuisine with a 'homemade' experience. Head here for breakfast and you'll get to savour fresh creamy labneh, a medley of egg dishes and fresh hummus topped with spiced meat and pine nuts. Lunch favourites feature oven-baked breads, chicken and mushroom manakish, and an array of hot or cold mezze.
2
Showcasing delicious, authentic Arabic desserts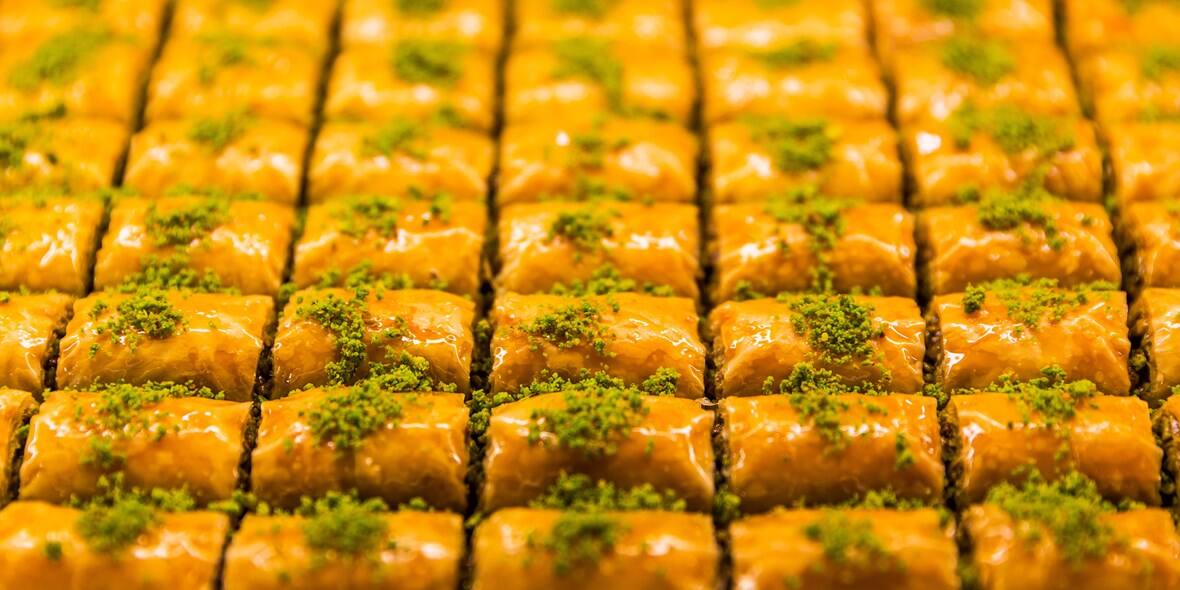 When its original shop opened in 1872, the sugary delights at Al Samadi Sweets in Deira gave many a nostalgic taste of home, reminding them of festive get-togethers at their grandmother's house.
Those new to 
Arabic desserts 
can't go wrong with the 
maamoul 
(a spiced date cookie) and 
bukaj
 (the cashew nut-stuffed baklava pouch) – both favourites to cap off celebratory feasts.
3
Tuck into succulent Middle Eastern favourites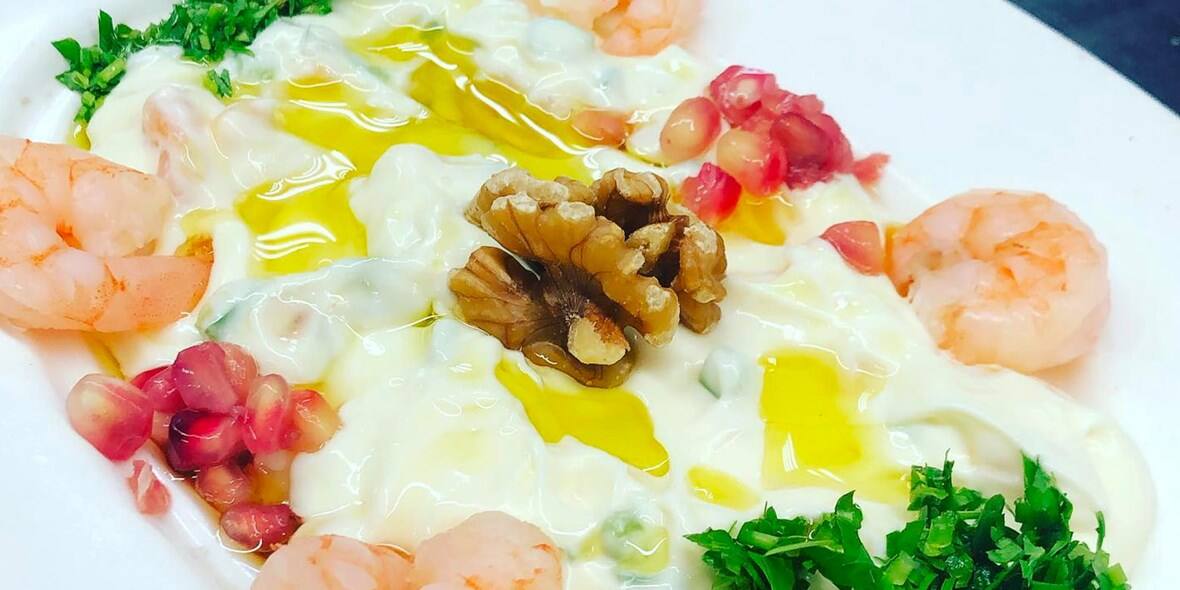 4
Give in to irresistible Persian delicacies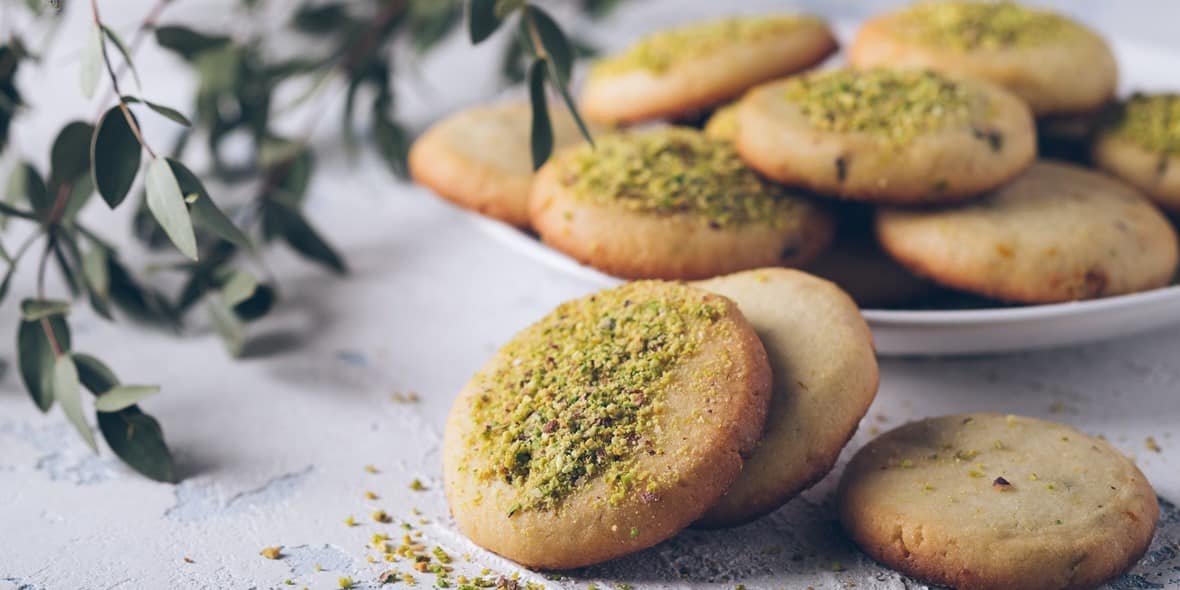 Run by the affable Mr. Reza, this Iranian shop is a treasure trove of exotic Persian goods. Order a scoop of bastani, a stretchy Iranian ice cream dotted with pistachios and scented with the most expensive of spices, saffron. Then, get extravagant with a Persian 'sundae' – where the ice cream is served over a mound of frozen rose-infused faloodeh noodles.